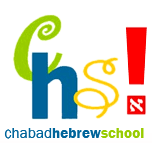 Chabad's Florence Fondino Hebrew School was founded in memory of Florence Fondino. Florence was a pillar of Jewish faith and of Jewish tradition. Our children's Jewish growth at our Hebrew School is the perfect testament to her spiritual strength and perseverance.  
Chabad is famous throughout the world for its monumental part in catapulting Jewish education to unprecedented levels. The warmth with which Judaism is presented and the joy in which it is experienced are fundamental staples of Chabad's approach to Jewish education.
In our neighborhood, a fantastic Chabad Hebrew School has operated for decades at the Chabad center of Andover, Mass. Many local families benefited from watching their children grow at Andover's Chabad Hebrew School.
But the time has come for Chabad to offer Hebrew School services in the Nashoba Valley. Considering the demand, both Chabad's of Andover & Westford have jointly agreed that opening a Chabad Hebrew School in Westford is the right idea. 
Our Hebrew School is directed and its classes taught by Malkie Gurkow. Malkie has unparalleled experience in Jewish education. After decades of teaching experience at the Beth Rivkah Girls School in Brooklyn, the Maimonidies Day School in Boston and the Yeshivah Day School in Worcester, she has most recently served as the principle of the international Chabad Online School for Jewish children where she still holds a teaching position.
Malkie also serves as a teacher's coach at many schools around the country. She often travels to present seminars for school's staff throughout the US and Canada. She is also the publisher of several books that are used in schools and Hebrew Schools globally.
 
In short, the Chabad Florence Fondino Hebrew School is a most promising choice for your child's Jewish education.